Abstract Photography & Light Graffiti
Online Course For Youth Aged 12-18
This program ran during May and June 2020 as part of National Youth Week Celebrations.
As part of National Youth Week, young people will have the opportunity to explore abstract photography and light graffiti in a free, 4-Week online program with award winning local photographer Natalie Grono.
In a series of fun and inspired photographic explorations, students will learn to shift perceptions by looking at objects in a distinctive way transforming the world as we know it into an abstract web of forms, lines and colours. The workshop series will cover how to create dynamic photographic self-portraits, as well as exploring open aperture light graffiti, multiple exposures and cover basic camera and photographic skills.
Each week will include a 1-hour online session, downloadable PDF workbook and weekly photo-challenges.
Student artworks will be featured on social media through the #ap[art] campaign and exhibited in the Lennox Pop-Up Space at Lennox Community Centre.
Facilitator: Natalie Grono
Ages: Youth Only (Ages 12-18)
Cost: FREE
Equipment: You will need your own digital camera or smartphone, computer with video/audio and ability to download simple photographic apps.
This program has now closed.
Please Note
Once you have registered your place, you will need to email: This email address is being protected from spambots. You need JavaScript enabled to view it. to receive your Online InfoKit and Permission Forms to sign.
This program is supported by the NSW Government through Loud Youth Week.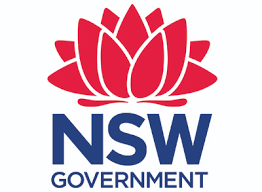 View other NRCG Online Learning Resources and Opportunities here.
Be sure to sign-up to our E-News or follow us on Facebook or Instagram to be kept in the loop!