Change MAKERS: Art, Activism and Social Justice Mentoring Program
The Change MAKERS program is now FULL!

Are you a young person with a passionate cause to explore through social impact art-making?
This 8-week art and activism mentoring program explores the power of art to create change. The Northern Rivers has a strong history of activism, social justice art-making, journalism and film-making; and this project continues this tradition, harnessing the skills and expertise of experienced artists and filmmakers, to foster the next generation of environmentalists and social justice advocates.
Change MAKERS will help you tell your stories, amplify your voice in the community and achieve impact with your artistic projects. Our artist mentors will work with participants to help take their ideas from concept to completion.


Dates: 22 October - 10 December 2020
Time: 8 x Weekly Sessions every Thursday 5pm - 7pm
Where: Ignite Studios @ NRCG, 60 Crane Street, Ballina
Ages: 14 - 18 years
Cost: FREE
Artist Mentors: Cara MacLeod and Eden Crawford-Harriman


Please Note - Due to ongoing Covid-19 restrictions, a maximum of 10 participants are allowed per session and strict health and safety protocols will be in place.
Read our Covid-19 Safety Plan HERE
For more Information Download the Change MAKERS Program Outline or contact the Gallery @ This email address is being protected from spambots. You need JavaScript enabled to view it. or phone 02 6681 0530

Enrol to be a Change MAKER below: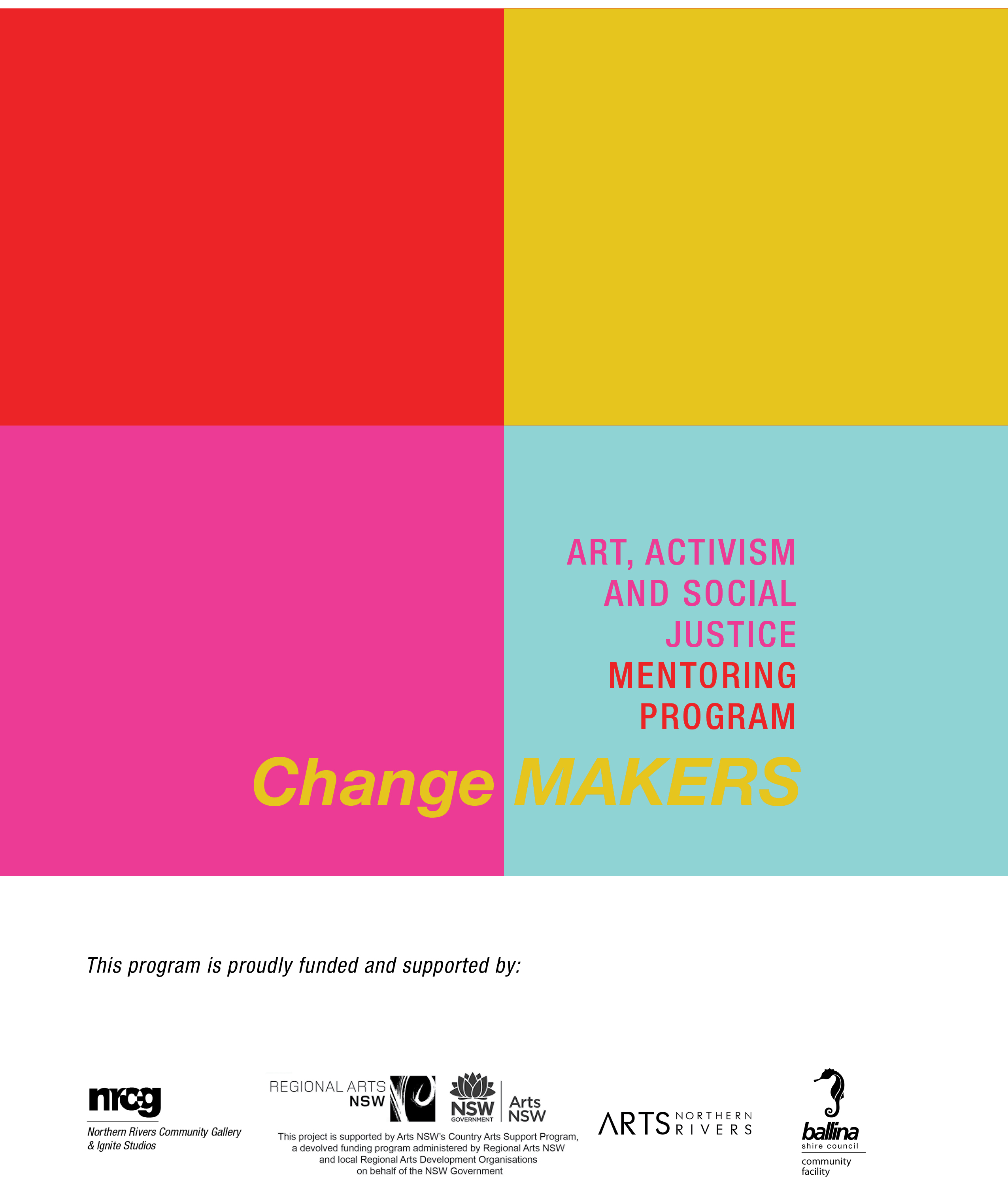 Be sure to sign-up to our E-News or follow us on Facebook or Instagram to be kept in the loop!