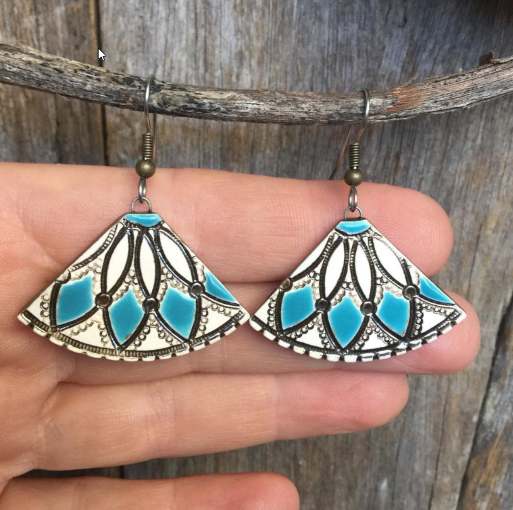 Based in Evans Head, Bronys Studio features handmade ceramic jewellery and homewares to adorn both body and home. Owned and operated by Brony Russell-Collins, Bronys Studio creates gifts and wares for the soul, hand making fine jewllery and custom wares.
One of the Gallery Shop's bestsellers, Bronys Studio custom earrings feature detailed hand carved and engraved ceramics, with a range of beautiful colours, patterns and shapes.
View Bronys Studio online @bronysstudio
Support this amazing creative talent - buy local, buy hand-made @ NRCG!