News

Yoga in the Gallery
with Alicia from Aurora Yoga
| | |
| --- | --- |
| Commencing: | Friday 10 November 2017 for 5 weeks |
| Time: | 7:30am to 9:00am |
| Experience: | All levels |
| Cost: | $16 per class or $75 for 5 classes |
Hatha Yoga for all levels within the beautiful space of the Gallery. Join us in a morning session aimed to improve mobility, strength and balance and start the day feeling energised, with a sense of calm. Focus is on the breath, alignment and developing a safe practice for each individual. Alicia's classes are suited to beginners to more advanced practitioners and are friendly and inclusive.
Bookings: via Aurora Yoga website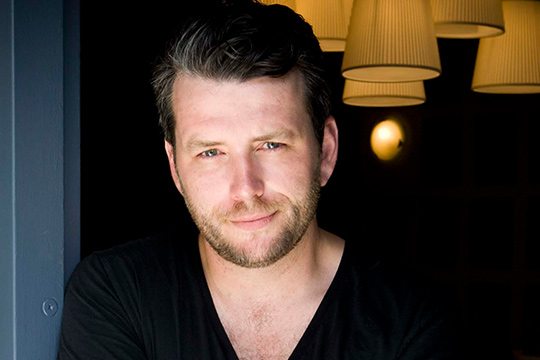 #YouCanAskThat with Seb Goldspink
Q&A with Sebastian Goldspink | ALASKA Projects
Thursday 27 October | 4pm - 5pm
A free Gallery event as part of the All New Home exhibition.
Do you have a burning question to ask about making it big? If the answer is yes, then this special event is your chance to take part in a 'no-holds barred' Q&A session.
Join us in the Gallery for Q&A time with one of Australia's leading experts in emerging artists, Sebastian Goldspink from ALASKA Projects, Sydney. Ask your question via Facebook; Instagram or in person for an upfront, candid discussion on 'making it big' in the contemporary art scene.
Sebastian Goldspink is a Sydney-based independent curator specialising in emerging art. In 2011, he opened the artist run space ALASKA Projects as a platform to exhibit contemporary visual art in unused or disused spaces - since showcasing over 350 artists across 70 exhibitions. Goldspink is recognised as an alternate arts strategist working at the forefront of Australian curatorial practice, with professional appointments including the Biennale of Sydney, Vivid Festival, the Museum of Contemporary Art, the Museum of Old and New Art (MoNA) in Hobart, Art Month Sydney, Artspace and Dlux Media Arts. In 2013/14 he was appointed guest curator of the John Fries Memorial Prize, an annual non-acquisitive award recognising emerging and early career visual artists. A former lecturer at the University of New South Wales, Goldspink's expertise merges a critical and conceptual approach to arts-administrative method, with a consistent emphasis on accessibility and diversity.
ALASKA Projects is a Sydney based Artist Run Initiative established in 2011.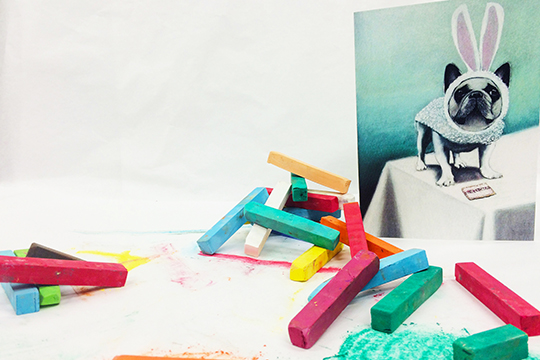 Pastel Sanctuary with Katka Adams
Date: 3 September 2016
Time: 10.00am - 12.00pm
Cost: $36. Artist grade materials provided.
All ages. Children under 8yrs to be accompanied by an adult.
Learn to skillfully compose your own still-life from local artist, Katka Adams in this creative pastel workshop.
From Katka's own pastel set, learn about tone and shading, enhancing negative space, and creating drama to tell a story with everyday props.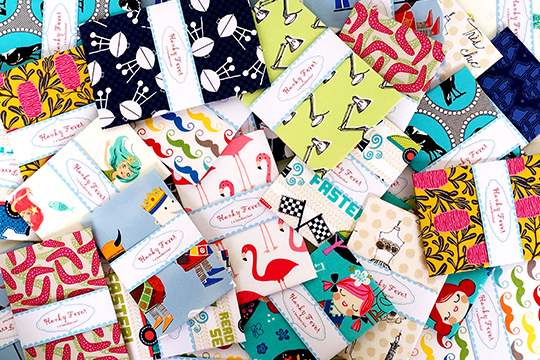 TalkingShop@NRCG - Hanky Fever
TalkingShop@NRCG
This weeks feature is Jen, the artist behind Hanky Fever!

1. Who are you and what do you do? Hi my name is Jen and I make a range of handkerchiefs for men, ladies & children.
2. How do you choose your materials? I choose fabrics for the range by what I love!
3. What is your creative process like? My creative process is very simple - sewing around a square hanky and presenting beautifully finished corners.
4. What's the best piece of advice that you've been given? Give it ago - you don't know until you try.
5. What couldn't you live without? My family.


You can find Hanky Fever products at the NRCG shop or online at madeit.com.au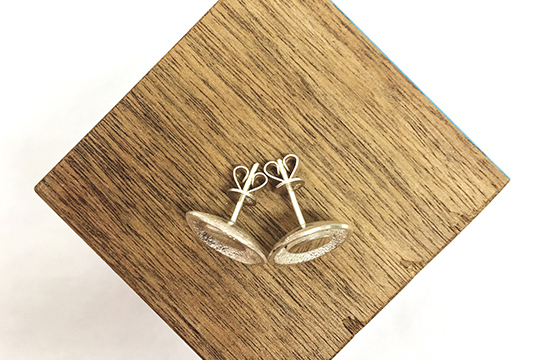 TalkingShop@NRCG - Lucille Atkins
This weeks feature is Lucille Atkins!

1. Who are you and what do you do? I am a jewellery maker with a commitment to sustainable practice.

2. How do you choose your materials? I try where possible to use found and recycled materials such as anodised aluminium saucepan lids, sea glass, beach detritus and recycled silver.

3. What is your creative process like? My creative process usually involves many beach walks, drawings, internet searching and wandering. I take a long time to make a decision about what to make and often come back to ideas at a later stage. Talking to other makers is also important. It's important to have project deadlines or else I could be overwhelmed by ideas.

4. What's the best piece of advice that you've been given? The best piece of advice I have had is to pick one of my ideas and follow through to completion. I also try to think/produce in series rather than one offs...good advice from my university lecturer.

5. What couldn't you live without? I can't live without my tools; particularly my 1890s jewellery saw, my flush cutters and my needle point tweezers. I never lend these tools to anybody!
You can find Lucille's products at the NRCG shop.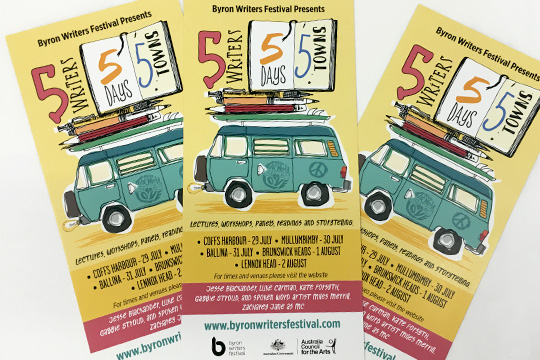 Five Writers Road Trip
Word warriors hit the road again - Byron Writers Festival 2016.
According to numerologists the number five is the most dynamic and energetic of all single digit numbers. That is undoubtedly why the 2016 Byron Writers Festival is again hosting the Five Writers Road Trip. Five writers will head to five towns in five days, talking, writing and reading at pubs, clubs, cafes, galleries, schools, libraries, service stations, bus stops...wherever there are readers, the fearless 555 will go.
This year's Fab Five are Luke Carman, Kate Forsyth, Gabbie Stroud, Jesse Blackadder and spoken word artist Miles Merrill, captained by evil genius and holder of an unblemished van license, Zacharey Jane. They will be beaming in to Coffs Harbour, Mullumbimby, Murwillumbah, Ballina and Lennox Head.
Sunday 31 July
Northern Rivers Community Gallery: 6.00pm - 8.00pm
An evening of literary mayhem as the Fab Five try to rationalise Art, Literature and Poetry & the point of making it. Round 3 of the 555 Tag Team Storytelling Cup.
For more information, please visit www.byronwritersfestival.com