News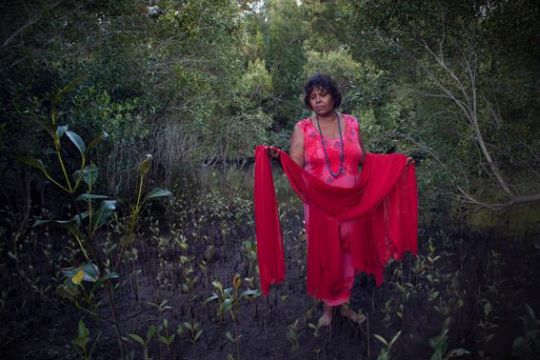 Babe in the Reeds Film Screening
Special film screening 'Babe in the Reeds: a story of massacres and resilience'
Producers: Lois Cook and ABC Open North Coast Producer Catherine Marciniak
Wednesday 15 July 2015 | 6pm - 7.30pm
The theme of this year's NAIDOC week is that we all stand on sacred groundwhich is exactly what local Nyangbul woman Lois Cook discovers when she starts researching the history of her great-grandfather Bubba Jack Cook. Lois takes on the role of a history detective to find out if there's any evidence to support her family's stories of massacres and a baby found in the reeds.
Join Geraldine Doogue on ABC's Compass program for the premier of 'Babe in the Reeds' on Sunday 5 July at 6.30pm for this special NAIDOC Week story.
Then on Wednesday 15 July 2015 join us at NRCG for a special screening and meet the filmmakers in a Q & A session directly after the screening in the Gallery.

Ignite Studios @ NRCG - Artist Call-Out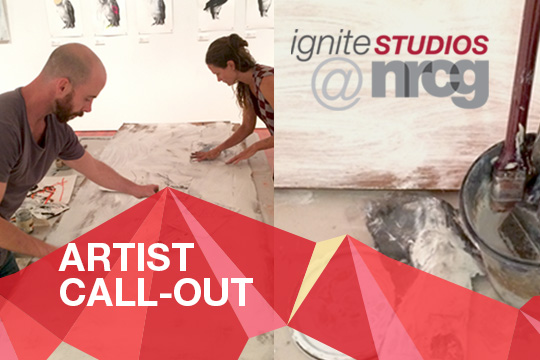 ARTIST CALL-OUT / Ignite Studios @ NRCG
Northern Rivers Community Gallery (NRCG) is excited to announce an expansion of Gallery Services to include 'Ignite Studios'.
Located in the heart of the Ballina CBD, adjacent to the NRCG and housed in the historic former Ballina Fire Station, Ignite Studios @ NRCG will provide a dynamic shared access space supporting the development and participation of artistic pursuits. This exciting new addition to the NRCG facilities is scheduled to open February 2018 and will include four artist studios, a visiting artist-in-residence (AiR) studio and two access spaces for workshops, creative events, pop-up exhibitions, meetings and special projects.
NRCG is currently inviting applications for the 'Artist Studio' program. The 'Artist Studio' spaces are available for a twelve month lease to creative practitioners from all disciplines, including but not limited to, design, craft, painting, digital media, photography, filmmaking, performance, sculpture and writing. Artists from Ballina Shire, Northern Rivers and across NSW are welcome to apply.
The Artist Studio program at 'Ignite Studios @ NRCG' is designed to encourage co-working and an open platform for professional development and opportunity. Supporting makers and creative professionals working across various fields, the program:
provides professional workspaces
enables creative projects
fosters networking opportunities with arts influencers, local communities and peers through NRCG annual program
generates a hub for artistic practice and ideas
Ignite Studios @ NRCG – providing greater access to shared creative space in the Northern Rivers region.
Artist Studio Applications close Friday 1 December 2017.
Further information and applications!

April 2017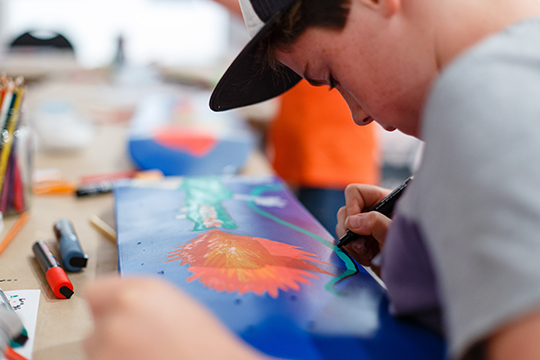 Images courtesy of Ben Wyeth Photography

Image courtesy of Ben Wyeth Photography

Image courtesy of Ben Wyeth Photography

Images courtesy of Ben Wyeth Photography

Jeremy Austin | Design-A-Deck

20 April 2017
Jeremy Austin joined us for a 2 hour skate graphics session, guided participants through creating their very own skate deck design. Participants learnt how to make an artwork from hand-drawn mark makings and to painting it onto a skate deck, so everyone walked away with an interesting and unique skateboard.
Sign up to our e-News to hear more about upcoming workshops and events.

Artist Bio
Jeremy is a local visual artist who works in a variety of mediums out of his studio in Lismore. A young Jeremy was busy soaking up the art of comic books, graphical science fiction books and Letraset lettering catalogues. Now a keen painter, illustrator, street-artist and a self taught screen-printer, Jeremy prints his artworks onto T-shirts and continues the exploration in mark-making by creating new works on canvas, paper and outdoors using recurring characters and motifs as a vehicle for the continued study into catatonic automatic drawing as well as muscle memory schematic drawing with the aim of bringing the immediacy of compressed line work from sketchbook to canvas to walls.

Event Sponsor: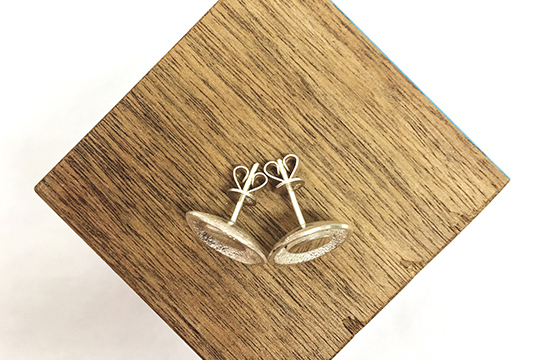 Lucille Atkins
Lucille Atkins is a jeweller/designer, currently studying at the Queensland College of Arts, Griffith University. Her objective is to create wearable jewellery/sculpture that uses already existing materials in an attempt to lessen her participation in the environmental degradation and human rights violation that can occur when any metal is mined.
Make sure to drop in to the Gallery Shop to see the range of Lucille Atkins we stock.
Support this amazing local creative talent - buy local, buy hand-made @ NRCG!