The Northern Rivers Community Gallery (NRCG) has established itself as a significant regional cultural hub and creative catalyst in the Northern Rivers. NRCG exhibitions and programs promote critical thinking, creative exploration and social cohesion; and connect artists, makers and audiences with creative opportunity.
Ballina Shire Council established the Northern Rivers Community Gallery (NRCG) in 2007 in the historic former Ballina Municipal Council Chambers. Built in 1927, Council renovated this building to the highest standard in lighting, climate control and security. Adjacent to the gallery in the same building is the popular Ballina Gallery Cafe.
The gallery features four exhibition spaces and presents a range of professional, multi-arts and cultural programs incorporating diverse events, public programs and residencies. NRCG provides opportunities for emerging and established artists to hire galleries and exhibit and sell their work under subsidised arrangements (this is unique in the region), as well as touring exhibitions and in-house curated programs.
Programs are initiated by local and national artists, arts professionals and cultural and community groups and are guided by the principles of access, equity and participation.
Envisaging a future creative precinct, in 2018 Northern Rivers Community Gallery expanded into the heritage listed former Ballina Fire station, which reopened as Ignite Studios @ NRCG. Ignite Studios, Ballina's newest multidisciplinary creative space provides dedicated, fit-for-purpose, creative industries spaces for studios, residencies, projects and events. Ignite Studios supports regional arts and cultural development through the provision of subsidised creative industry studio spaces and professional development programs including master classes and the visiting artist program.
A diverse range of public programs are offered throughout the year for all levels of creative development supporting the participation in arts and cultural activities for visitors and the wider community.
NRCG is positioned to physically expand further, and is emerging as an exciting cultural precinct for the region.
---
GALLERY STAFF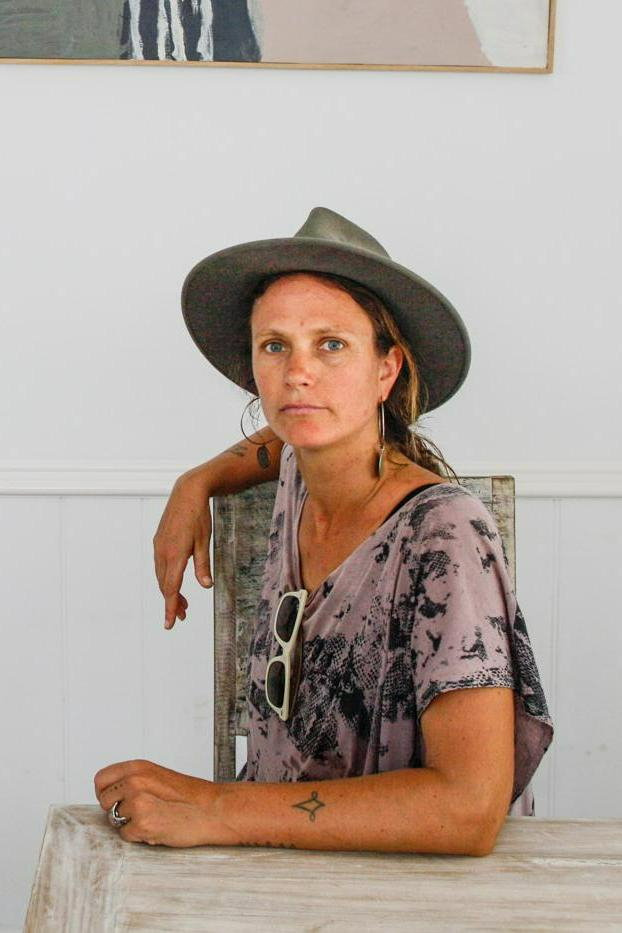 Imbi Davidson | Gallery Coordinator
Imbi Davidson is a professional visual artist, educator and arts administrator who has been working in the creative industries for over 20 years. After living in remote communities in the NT, Imbi completed a Masters by Research and has worked as a project manager, qualified visual arts teacher and facilitator across the Northern Rivers region. Imbi holds a Graduate Diploma in Education and Bachelor of Visual Arts from Charles Darwin University. Most recently Imbi worked as Project Manager for Arts Northern Rivers, Creative Producer for the Northern Rivers Community Gallery and has managed a range of events, projects, arts programs and workshops across Australia. Imbi has exhibited widely as a visual artist and has been the recipient of numerous Grants and Awards.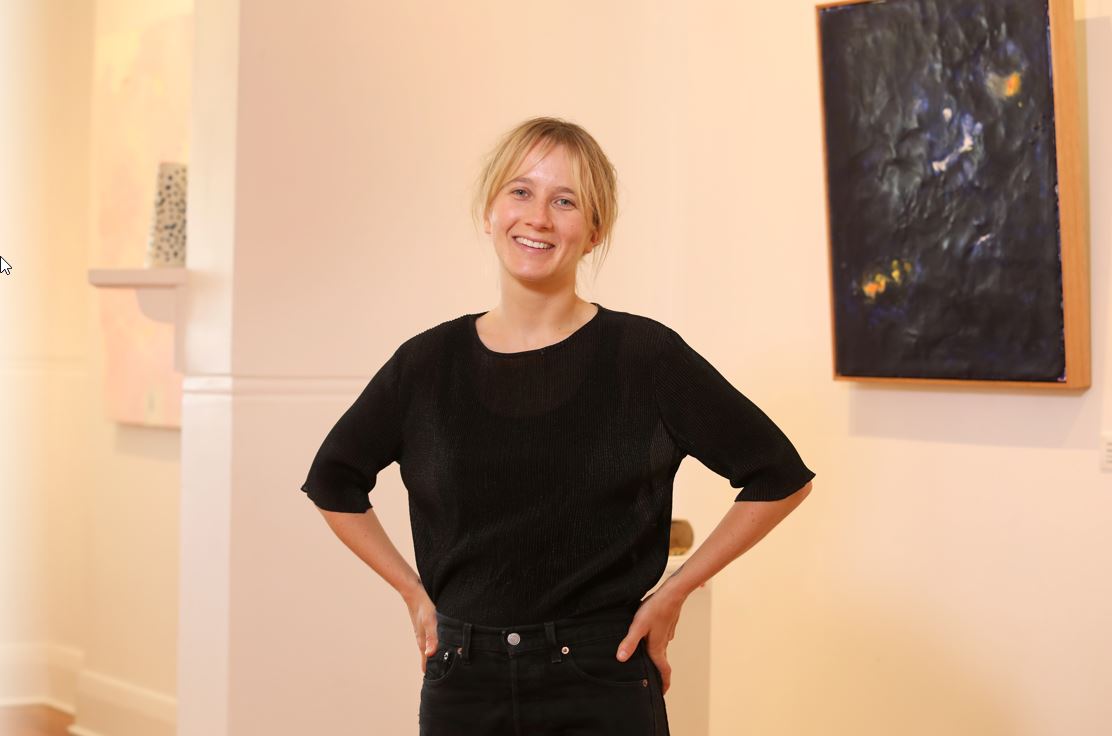 Emma Pinsent | Gallery Services Officer - Exhibitions
Emma Pinsent has worked as the Exhibition Officer at NRCG since 2021. Alongside her own art practice, Emma has worked with both commercial and public galleries as a Curator and Arts Administrator. Emma is passionate about promoting contemporary art in Australia, with a focus upon supporting emerging artists and projects that deal with social and environmental concerns. Emma holds a Bachelor of Fine Arts (Honours) from UNSW: Art & Design and is a PhD (Fine Art) candidate at the same institution.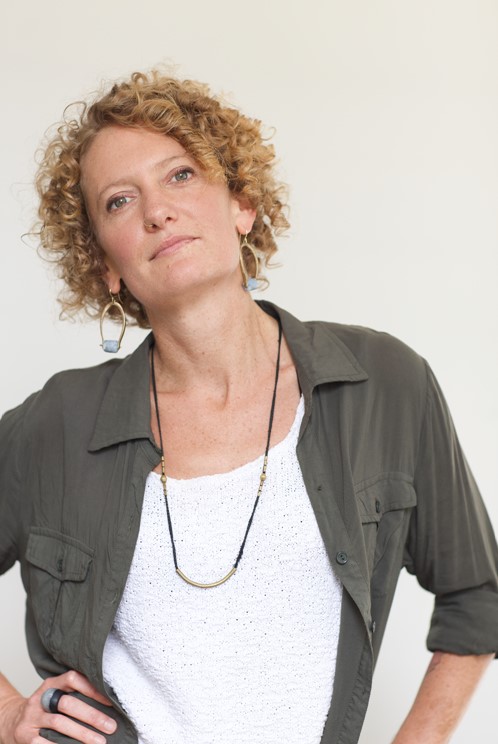 Ella Millard | Creative Programs Producer
Ella is a creative producer working across film and immersive arts events. Her work has screened at international film festivals including Berlinale, Tribeca, Palm Springs, Outfest Los Angeles, and Melbourne International Film Festival, been nominated for an AACTA award, and was awarded Best Direction in a Short by the Australian Director's Guild. Ella has developed and produced works with a suite of creative Australian companies and organisations, amongst them MONA, Semi Permanent, Erth Visual & Physical Inc, and Skinnyfish Music, producing creative works for Dark Mofo, MONA FOMA, VIVID Sydney, Zoos Victoria, the Australian Centre for the Moving Image (ACMI), the Australian Film, Television and Radio School (AFTRS), the Barangaroo Delivery Authority, the ABC and SBS.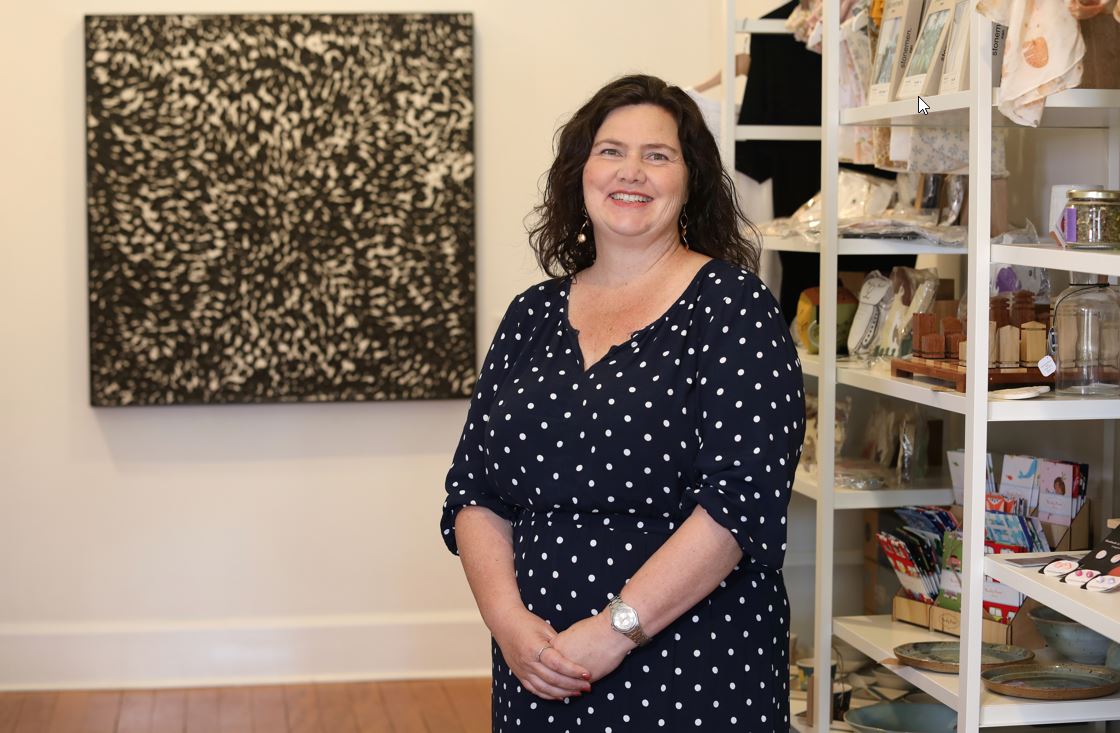 Louise Clark | Gallery Services Officer - Front of House
Louise grew up in a small town just down the coast, Wooli, giving formation to her passion for championing support for local producers and building strong community relationships. She has had wide and varied experience since leaving the area, including the opportunity to travel the world for 10 years conducting problem solving workshops. Returning home to the region she owned a local store "Two Cups' selling unique and local products.
---