The Northern Rivers Community Gallery (NRCG) has established itself as a significant regional cultural hub and creative catalyst in the Northern Rivers. NRCG exhibitions and programs promote critical thinking, creative exploration and social cohesion; and connect artists, makers and audiences with creative opportunity.
Ballina Shire Council established the Northern Rivers Community Gallery (NRCG) in 2007 in the historic former Ballina Municipal Council Chambers. Built in 1927, Council renovated this building to the highest standard in lighting, climate control and security. Adjacent to the gallery in the same building is the popular Ballina Gallery Cafe.
The gallery features four exhibition spaces and presents a range of professional, multi-arts and cultural programs incorporating diverse events, public programs and residencies. NRCG provides opportunities for emerging and established artists to exhibit and sell their work under subsidised arrangements (this is unique in the region), as well as touring exhibitions and in-house curated programs.
Programs are initiated by local and national artists, arts professionals and cultural and community groups and are guided by the principles of access, equity and participation.
Envisaging a future creative precinct, in 2018 Northern Rivers Community Gallery expanded into the heritage listed former Ballina Fire station, which reopened as Ignite Studios @ NRCG. Ignite Studios, Ballina's newest multidisciplinary creative space provides dedicated, fit-for-purpose, creative industries spaces for studios, residencies, projects and events. Ignite Studios supports regional arts and cultural development through the provision of subsidised creative industry studio spaces and professional development programs including master classes and the visiting artist program.
A diverse range of public programs are offered throughout the year for all levels of creative development supporting the participation in arts and cultural activities for visitors and the wider community.
NRCG is positioned to physically expand further, and is emerging as an exciting cultural precinct for the region.
---
GALLERY STAFF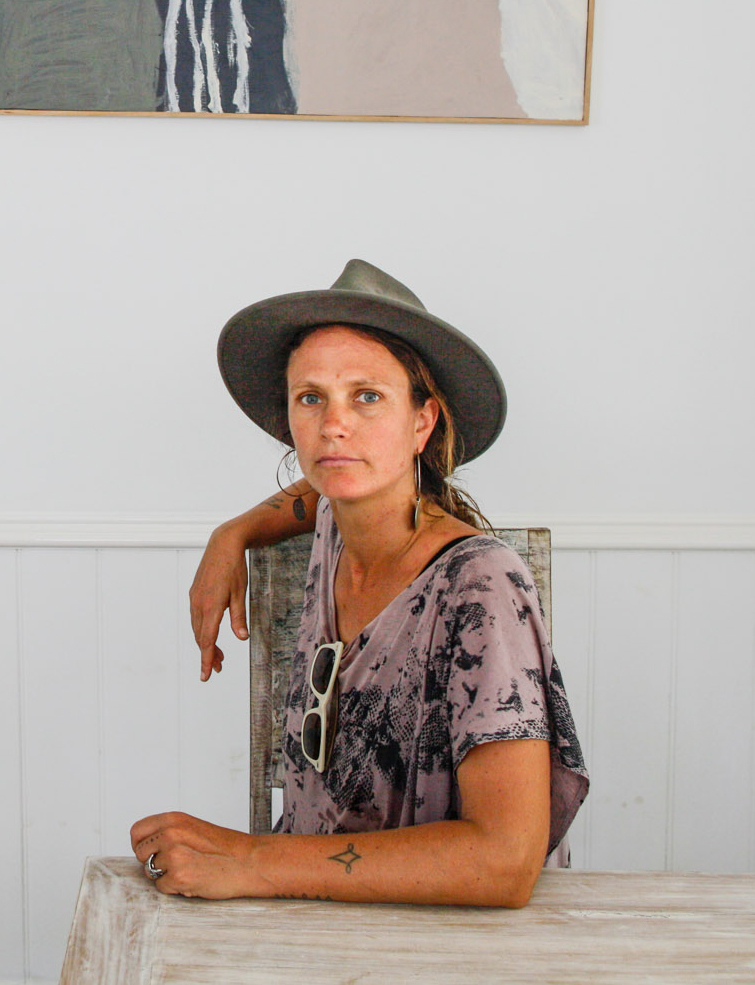 Imbi Davidson | Gallery Coordinator
Imbi Davidson is a professional visual artist, educator and arts administrator who has been working in the creative industries for over 20 years. After living in remote communities in the NT, Imbi completed a Masters by Research and has worked as a project manager, qualified visual arts teacher and facilitator across the Northern Rivers region. Imbi holds a Graduate Diploma in Education and Bachelor of Visual Arts from Charles Darwin University. Most recently Imbi worked as Project Manager for Arts Northern Rivers, Creative Producer for the Northern Rivers Community Gallery and has managed a range of events, projects, arts programs and workshops across Australia. Imbi has exhibited widely as a visual artist and has been the recipient of numerous Grants and Awards.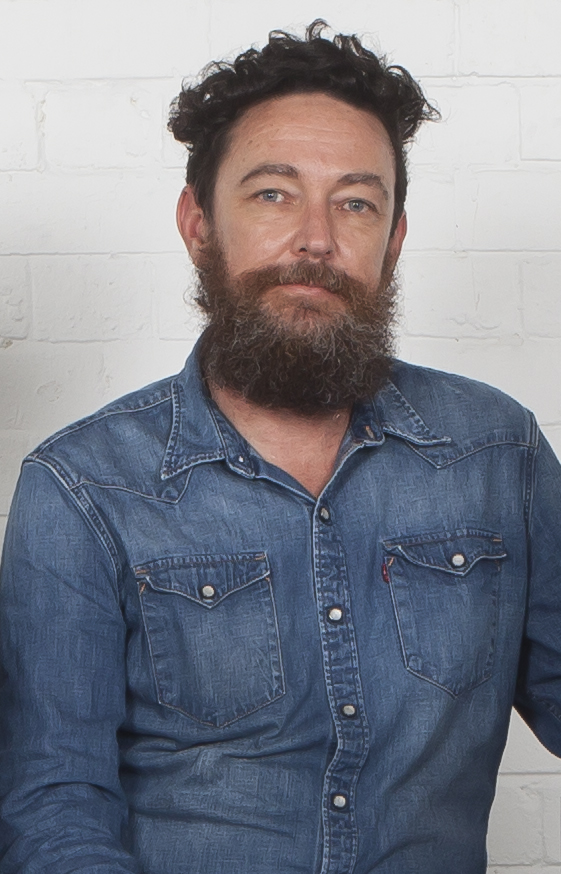 Travis Paterson | Gallery Exhibitions Officer
Travis has been working in arts education and administration for the past ten years as a university lecturer, teacher and gallery coordinator. He is also a practicing artist whose work explores the mediation and translation of found and printed images through analogue and digital technologies. Travis was a finalist in the 2017 Olive Cotton Award for Photographic Portraiture and in 2021 he was a finalist in the Dobell Drawing Prize.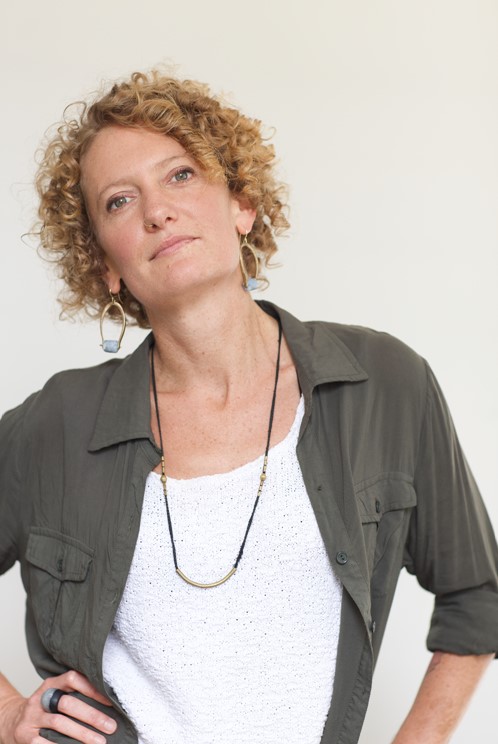 Ella Millard | Creative Producer Programs
Ella is a creative producer working across film and immersive arts events. Her work has screened at international film festivals including Berlinale, Tribeca, Palm Springs, Outfest Los Angeles, and Melbourne International Film Festival, been nominated for an AACTA award, and was awarded Best Direction in a Short by the Australian Director's Guild. Ella has developed and produced works with a suite of creative Australian companies and organisations, amongst them MONA, Semi Permanent, Erth Visual & Physical Inc, and Skinnyfish Music, producing creative works for Dark Mofo, MONA FOMA, VIVID Sydney, Zoos Victoria, the Australian Centre for the Moving Image (ACMI), the Australian Film, Television and Radio School (AFTRS), the Barangaroo Delivery Authority, the ABC and SBS.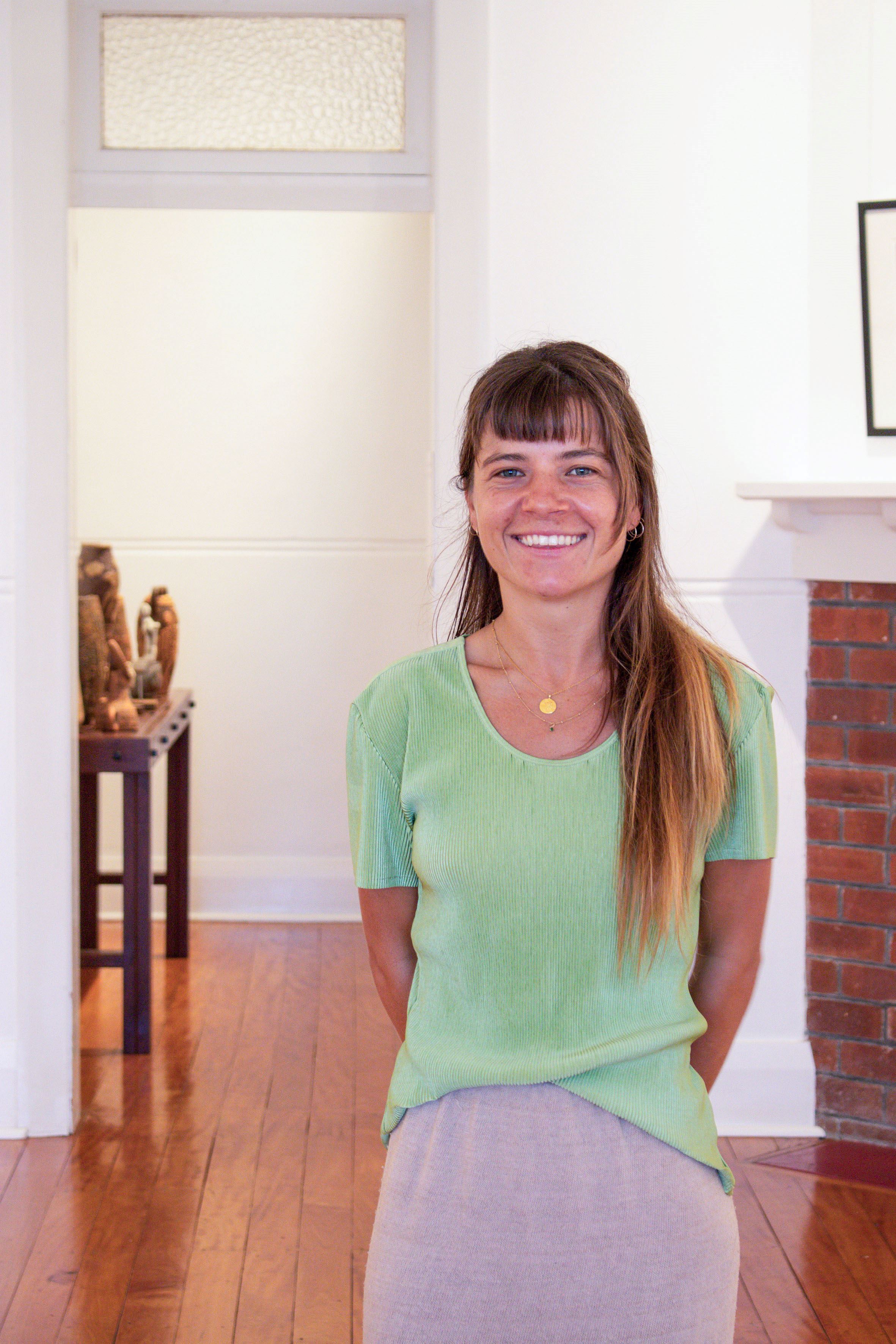 Billie Baker | Gallery Services Officer
Billie Baker is a multidisciplinary artist from Melbourne. She has worked in various photographic studios and gallery spaces as well as held solo and group exhibitions in galleries around Melbourne and Sydney. Billie completed a Bachelor of Design in Photography and Situated Media, at the University of Technology Sydney in 2017. She is a passionate artist and loves creating works that explore themes of human connection to nature.



---
ACKNOWLEDGEMENT OF COUNTRY
The Northern Rivers Community Gallery & Ignite Studios respectfully acknowledges the Nyangbal people of the Bundjalung Nation as the traditional owners of the land upon which the gallery stands. We pay respects to elders past, present and emerging and acknowledge their living culture and unique role in the creative life of this region.
Jingi Walla blag-gan-mee nunya Nyangbal dugun

Djan-da-mandi Ngali garima Ngali

Ngali-ngah na ngathang ngathang gen

Ngalin gaa Jugan gunu

Garima Ngali Jugan gunu

Garima Ngali lee la nga lii yuu Jugan gun nuu

Wana jangma mala gun uu gala Jugan

Ngalin gaa Jugan gun uu

Bugal beh blag-gan-mee

Ngooby yan bayahn-ah


Welcome eveyone to our Ngangbal land

We acknowledge our Bundjalunbg Country

We acknowledge and pay our respect

To our Elders past and present

We belong to this Country

We look after this Country

We are looking after this land

Don't do wrong around here, this Country

We belong to this Country

Thank you eveyone, On this new day




We express our gratitude to local Elders for their permission to use this poem as part of the Ignite Studios redevelopment, 2018.