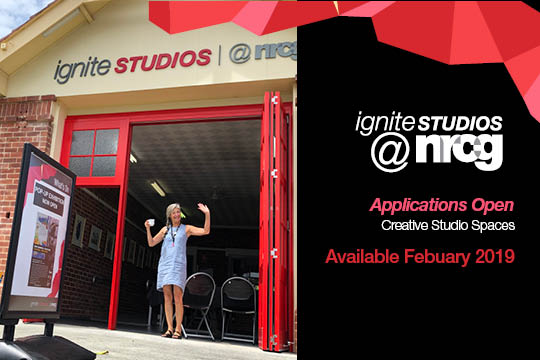 Creative Studio Spaces
AVAILABLE NOW | Subsidised Creative Studio Spaces

Ignite Studios @NRCG
, is Ballina Shire's newest creative space offering subsidised studios and event spaces. The three airy spaces utilise the original residential living areas of the beautifully restored and heritage listed former Ballina Fire Station. Each studio space is fully secure with lockable doors and range in size from 10m2 to 18m2. All studios are available on a six or twelve month lease to creative practitioners from all disciplines, including but not limited to: independant creative industry, design, visual arts, digital media, photography, film, arts administrators, curators, performance and writing. Practitioners from Ballina Shire, Northern Rivers and across NSW are welcome to apply.
For further information and to download the application form go to the 'Studio Spaces' tab under
'Ignite Studios'
or contact Lee Mathers, Gallery Coordinator, on 02 6686 1494.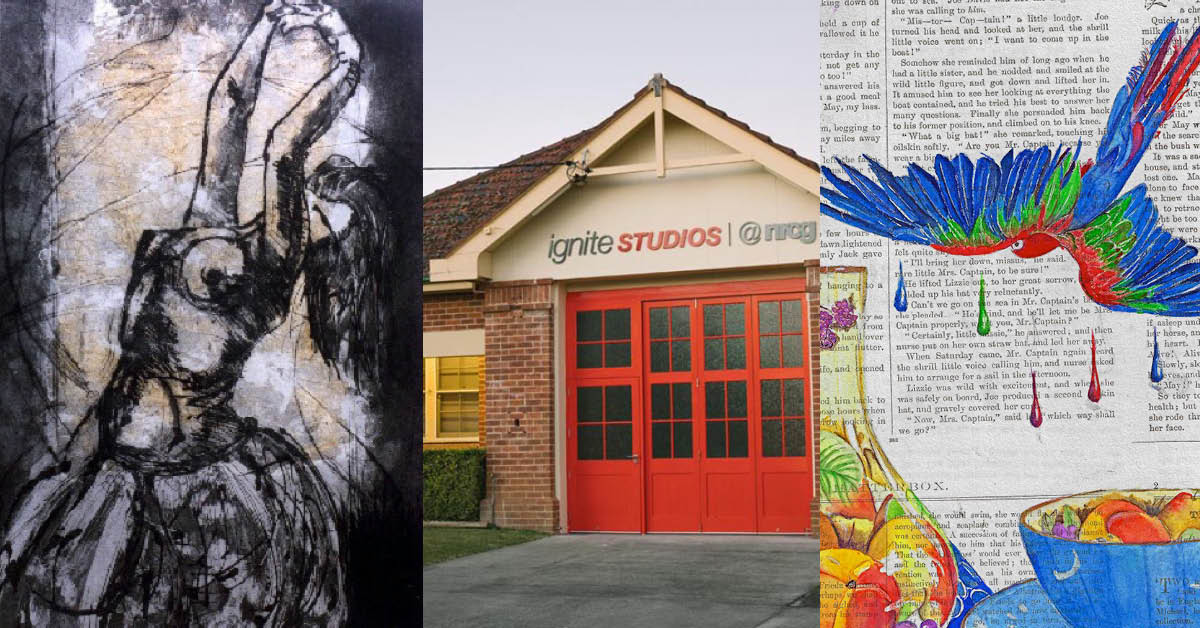 Exhibition + Ignite Open Day
FIERY EXHIBITION + OPEN STUDIO | Lesley Ryan + Melissa Wright
8 December 2018 | Ignite Studios @NRCG | 60 Crane St Ballina
Lesley Ryan and Melissa Wright have been sharing a studio in Ignite for nearly 12 months. In that time, they have worked towards a major exhibition at Northern Rivers Community Gallery. To celebrate and reminisce about their creative year the artists are holding an open studio and pop-up exhibition in the Engine Room.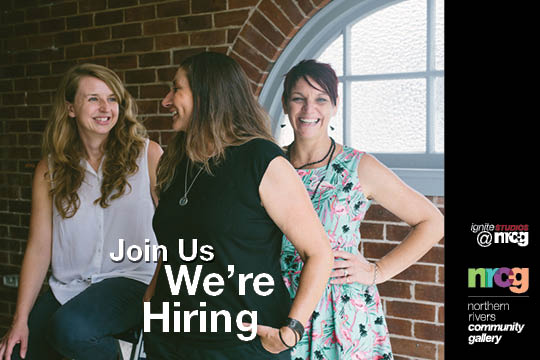 Join the Team
Strategic Partnerships Officer - Position Vacant | About the Role
The Strategic Partnership Officer reports to the Gallery Coordinator and is responsible for overseeing the fund development activities of the Northern Rivers Community Gallery. The position will actively manage the day-to-day operations of the Gallery's development function and secure financial partnership to support the Gallery's vision and growth.
This part-time grant funded position is for a temporary period of 50 weeks only. Hours of work for the position are 14 hours per week to be worked on Thursday and Friday.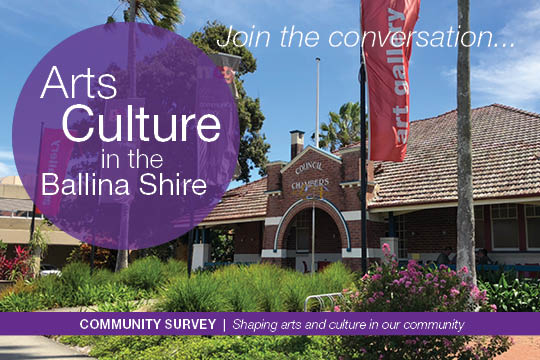 Community Survey
Shaping arts and culture in our community
The Northern Rivers Community Gallery (NRCG) is growing and we are seeking feedback on the future direction of the NRCG.
Your feedback will greatly assist the NRCG and Ballina Shire Council in how we can best meet the needs and aspirations of our community in shaping vibrant arts and culture programs, exhibitions, events and cultural infrastructure within the shire.