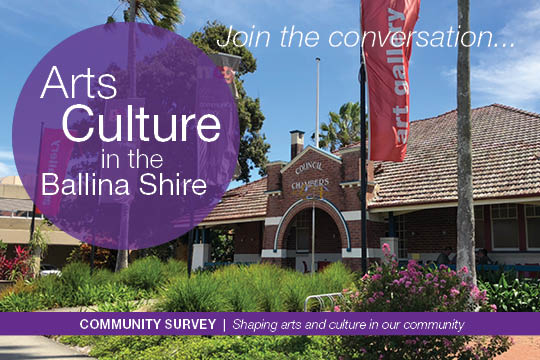 Community Survey
Shaping arts and culture in our community
The Northern Rivers Community Gallery (NRCG) is growing and we are seeking feedback on the future direction of the NRCG.
Your feedback will greatly assist the NRCG and Ballina Shire Council in how we can best meet the needs and aspirations of our community in shaping vibrant arts and culture programs, exhibitions, events and cultural infrastructure within the shire.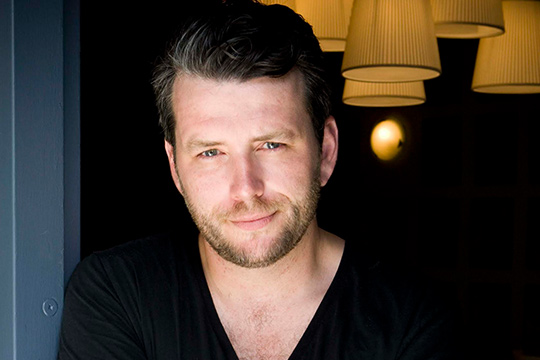 #YouCanAskThat with Seb Goldspink
Q&A with Sebastian Goldspink | ALASKA Projects | Thursday 27 October | 4pm-5pm
A free Gallery event as part of the All New Home exhibition.
Do you have a burning question to ask about making it big? If the answer is yes, then this special event is your chance to take part in a 'no-holds barred' Q&A session.
Join us in the Gallery for Q&A time with one of Australia's leading experts in emerging artists, Sebastian Goldspink from ALASKA Projects, Sydney. Ask your question via Facebook; Instagram or in person for an upfront, candid discussion on 'making it big' in the contemporary art scene.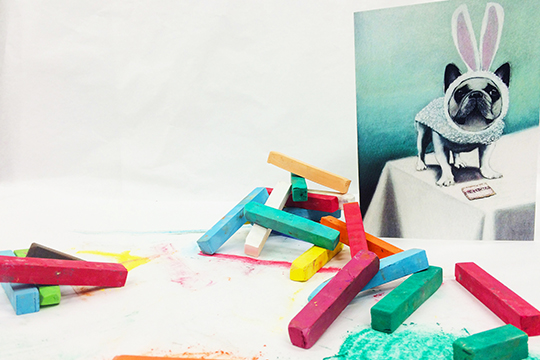 Pastel Sanctuary with Katka Adams
Date: 3 September 2016
Time: 10.00am - 12.00pm
Cost: $36. Artist grade materials provided.
All ages. Children under 8yrs to be accompanied by an adult.
Learn to skillfully compose your own still-life from local artist, Katka Adams in this creative pastel workshop.
From Katka's own pastel set, learn about tone and shading, enhancing negative space, and creating drama to tell a story with everyday props.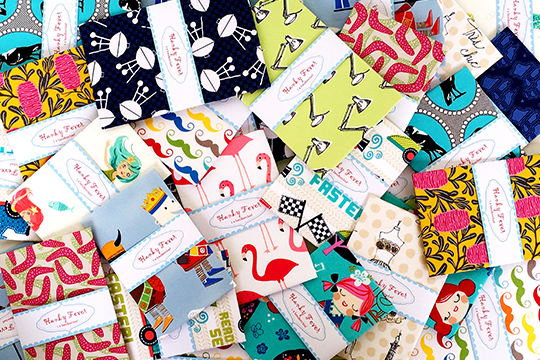 TalkingShop@NRCG WITH Hanky Fever
This week's feature is Jen, the artist behind Hanky Fever!
1. Who are you and what do you do? Hi, my name is Jen and I make a range of handkerchiefs for men, ladies & children.
2. How do you choose your materials? I choose fabrics for the range by what I love!
3. What is your creative process like? My creative process is very simple - sewing around a square hanky and presenting beautifully finished corners.
4. What's the best piece of advice that you've been given? Give it ago - you don't know until you try.
5. What couldn't you live without? My family.