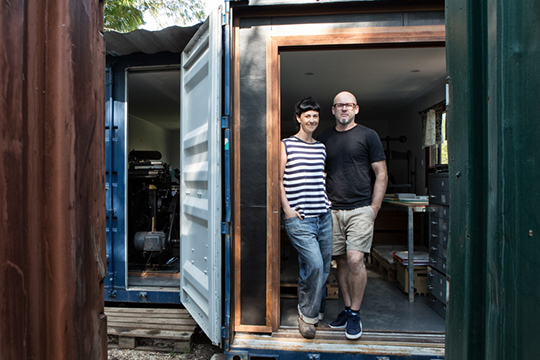 TalkingShop@NRCG with Olive & the Volcano
This week's feature is Olive & the Volcano!
1. Who are you and what do you do? Olive & The Volcano is a multidisciplinary letterpress & print studio. We handcraft letterpress paper-goods and accessories with the help of a band of vintage presses and machinery and other local artisans. We also print custom letterpress projects for other artists, businesses and the public.
2. How do you choose your materials? Our wholesale range of paper-goods is inspired by gestural mark-making and nature. The work is influenced by the poetic, the romantic, the contemporary and the beautiful. We often work with imagery that is rich with personal and universal stories and what it is to be human.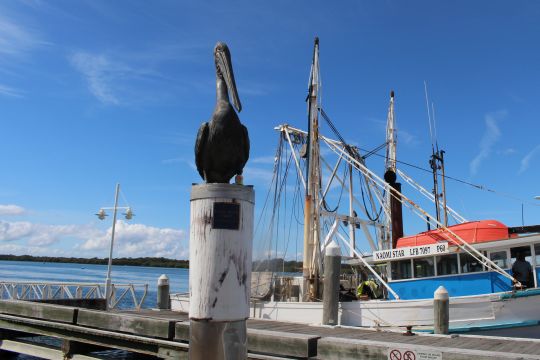 Expression of Interest for Public Art in Ballina
Ballina Shire Council invites suitability experienced artists to submit an Expression of Interest (EOI) for public artwork concepts for two new Ballina CBD traffic roundabout sites.
Two sites have been identified for this exciting public art opportunity. Site 1 is the traffic roundabout at the intersection of Cherry and Tamar Streets. Site 2 is the traffic roundabout on Fawcett and Moon Streets. Artists are invited to submit concepts for one or both of the identified sites.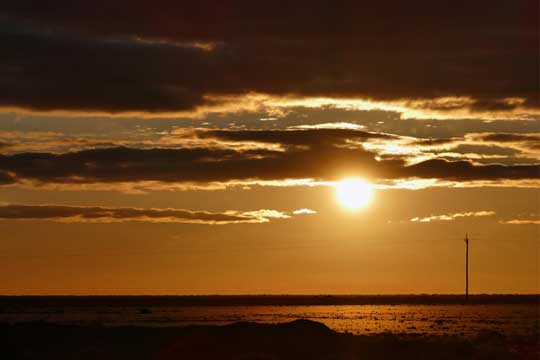 Duke Albada - Trip Blog 5
Trip Blog 5 (by Duke Albada)
Ngunnhu : fish traps at Brewarrina
These days, as in immemorial times, people tend to flock to places where food is a plenty. Such one place is the Ngunnhu (fish traps) at Brewarrina. A stretch of 500m various dry stone wall ponds showcases knowledge of river hydrology and fish ecology. Though in the Ngemba nation, this location has always been a very important gathering site for many language groups. And still the spirit of this place is strong
Hence I stay a little longer at the Barwon River and explore the regions diverse cultivation, wildlife and historic significance. Moving between the "renowned for fishing" bush campsite alongside the river to the historic fish traps, canola farmland, the plains and the township. This was one of the few places where the wider landscape features as much in my footage as close up details.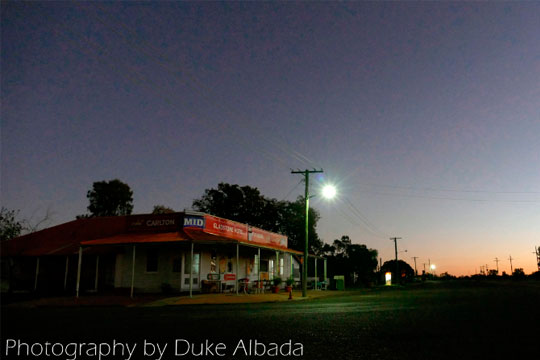 Duke Albada - Trip Blog 4
Trip Blog 4 (by Duke Albada)
Wyandra
My connection to country concentrates on the land; the nature and environment but all these are influenced and sometimes completely appropriated by people. During my travels I meet with traditional custodians, speak with contemporary keepers such as park rangers, encounter cowboys and farmers but also catch up with council staff, youth workers, a radio presenter, a kangaroo hunter and corner pub/restaurant owners and families. Their lives, their stories are part of the landscape.
In general each person places certain demands on the land, and looks after it in a way that suits those demands. This has resulted in a huge alteration of the landscape ensuing in a loss of the possibility of traditional living.