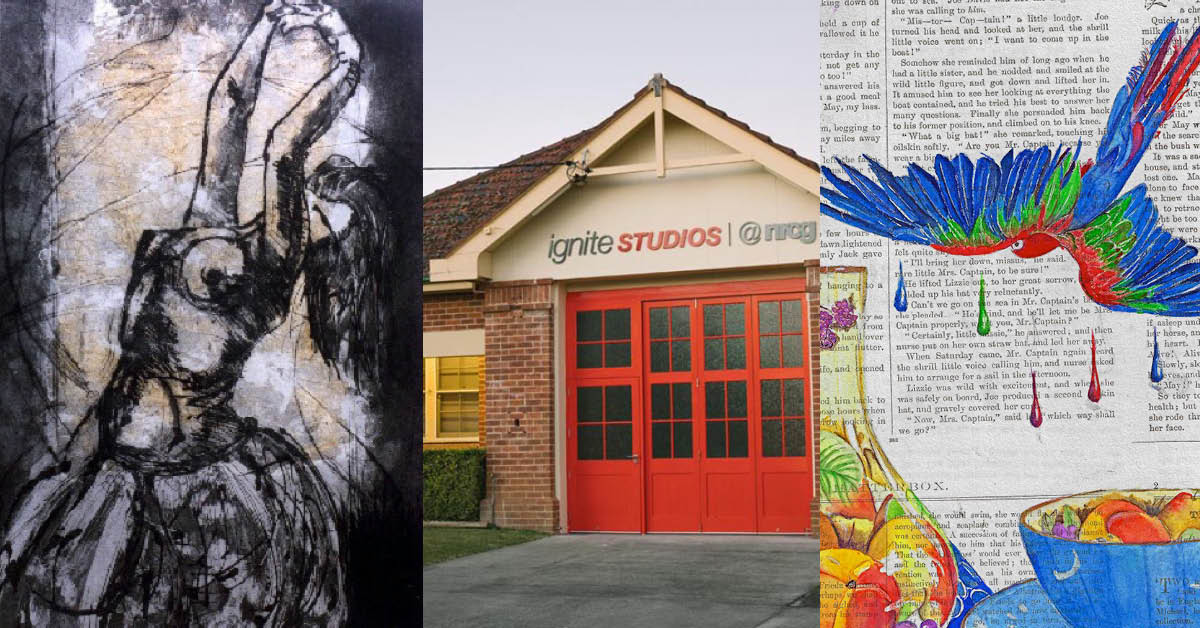 Exhibition + Ignite Open Day
FIERY EXHIBITION + OPEN STUDIO | Lesley Ryan + Melissa Wright
8 December 2018 | Ignite Studios @NRCG | 60 Crane St Ballina
Lesley Ryan and Melissa Wright have been sharing a studio in Ignite for nearly 12 months. In that time, they have worked towards a major exhibition at Northern Rivers Community Gallery. To celebrate and reminisce about their creative year the artists are holding an open studio and pop-up exhibition in the Engine Room.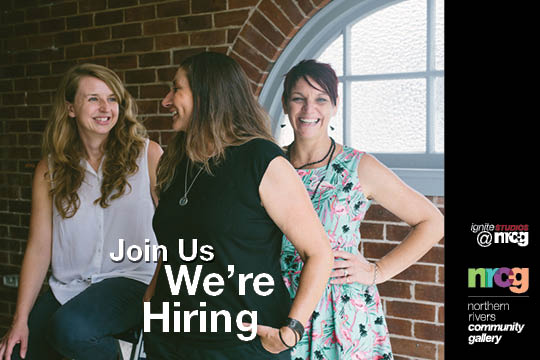 Join the Team
Strategic Partnerships Officer - Position Vacant | About the Role
The Strategic Partnership Officer reports to the Gallery Coordinator and is responsible for overseeing the fund development activities of the Northern Rivers Community Gallery. The position will actively manage the day-to-day operations of the Gallery's development function and secure financial partnership to support the Gallery's vision and growth.
This part-time grant funded position is for a temporary period of 50 weeks only. Hours of work for the position are 14 hours per week to be worked on Thursday and Friday.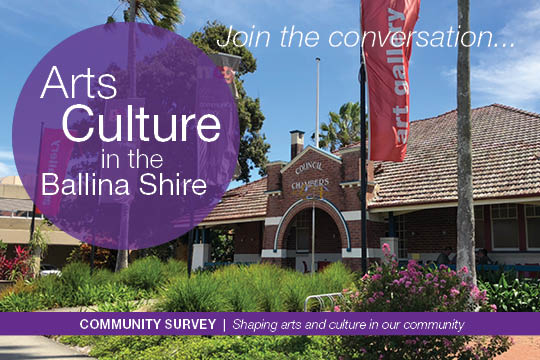 Community Survey
Shaping arts and culture in our community
The Northern Rivers Community Gallery (NRCG) is growing and we are seeking feedback on the future direction of the NRCG.
Your feedback will greatly assist the NRCG and Ballina Shire Council in how we can best meet the needs and aspirations of our community in shaping vibrant arts and culture programs, exhibitions, events and cultural infrastructure within the shire.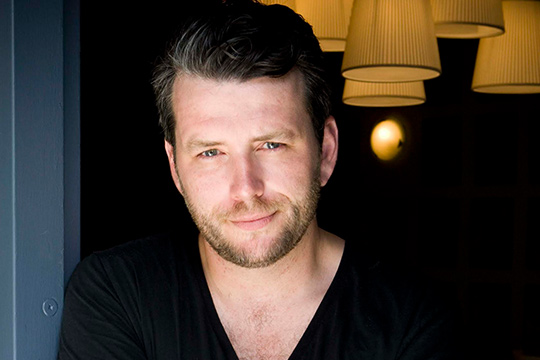 #YouCanAskThat with Seb Goldspink
Q&A with Sebastian Goldspink | ALASKA Projects | Thursday 27 October | 4pm-5pm
A free Gallery event as part of the All New Home exhibition.
Do you have a burning question to ask about making it big? If the answer is yes, then this special event is your chance to take part in a 'no-holds barred' Q&A session.
Join us in the Gallery for Q&A time with one of Australia's leading experts in emerging artists, Sebastian Goldspink from ALASKA Projects, Sydney. Ask your question via Facebook; Instagram or in person for an upfront, candid discussion on 'making it big' in the contemporary art scene.